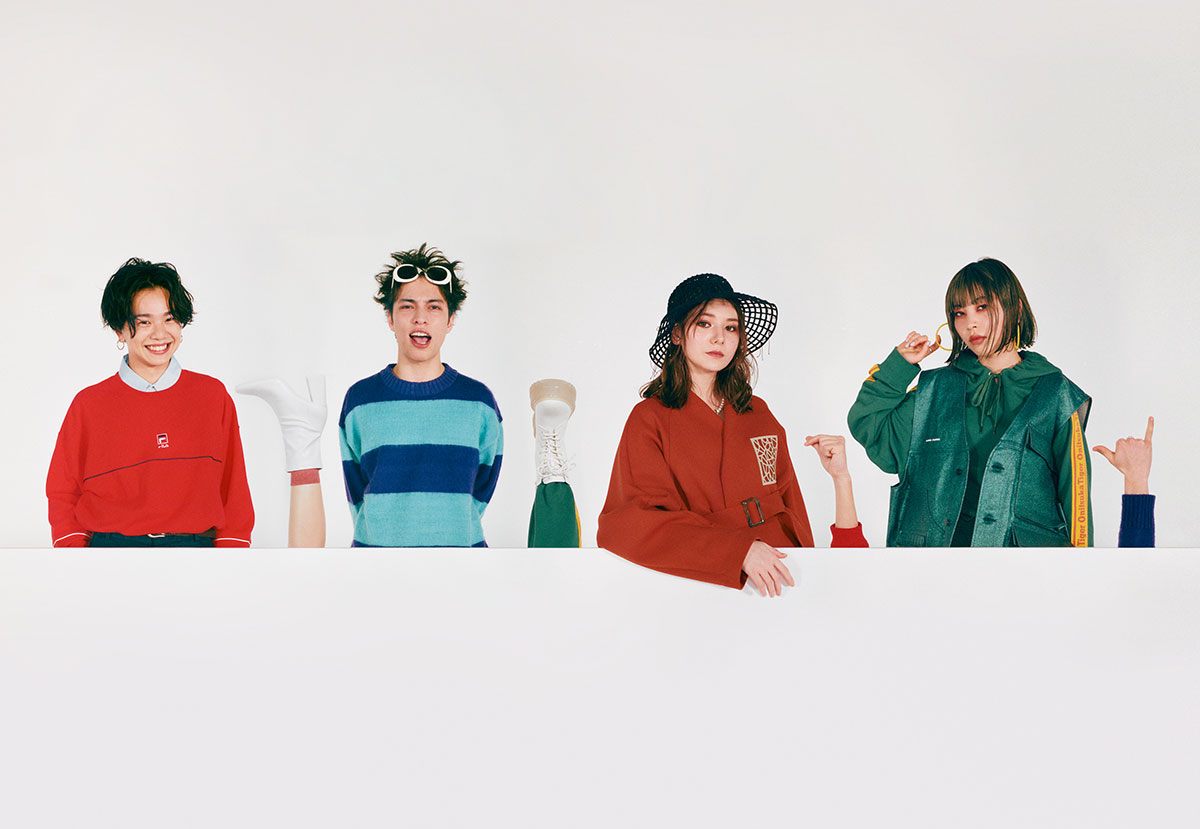 We are a Gang of Pop!

A 4-pieced mixed-gender band from Ina City, Nagano prefecture, with an average age of 21.
In 2015, the members who at the time went to different high schools got together at INA GRAMHOUSE.

Influenced by a wide variety of Western music, topped with mainstream Pop melodies, this is the Global Pop Music of the new generation, by the new generation.
The pure and natural sounding timbre of Akari (Vocals)'s voice is a sweet treat for your ears.

The quintet was selected as one of the finalists out of 3199 contestants at "Mikakunin Ongaku Festival"; a teenage battle of the bands, in 2017 when they were still in the midst of their high school days.
The band also opened for the "Rock Princess" Chrissy Costanza's, Against The Current in December 2018, during their Tokyo leg of the world tour.

Single from the 1st full length album "Capture it" released in January 2020, was featured on an amazing 71 Radio/TV stations nationwide, and marked second most aired music in the first half of 2020.

Yes, they may appear all cutesy and mischievous, but once they hit the stage, they set it off like no others.
Western music, Japanese Music, Nationality, Gender, through the borders, from Japan to the World!
Keep your eyes on FAITH, a true Gang Of Pop like they came straight out of a teen drama!
---
●Ofiicial Site≫ 
https://www.office-augusta.com/faith/
●Twitter≫ 
https://twitter.com/faith_ina_(@FAITH_ina_)
●Instagram≫ 
https://www.instagram.com/faith_ina_/(@faith_ina_)
●YouTube≫ 
https://youtube.com/FAITH_ina_