NEWS
2021.8.19
RELEASE
The album title released on September 9nd (Wednesday) is "STEREO 22"!
The titles and jacket photos of all 10 songs, and the luxurious specifications of the limited edition will be released!
As a culmination of the 25th anniversary of their debut, the title of the original album to be released on September 9nd (Wednesday) will be "STEREO 22" (stereo three)!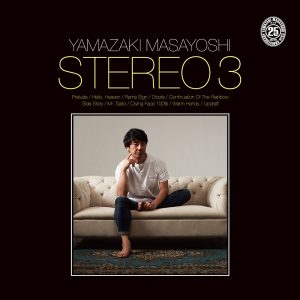 <"STEREO 3" jacket photo>
Following "STEREO" released in 1996, the year after its debut, and "STEREO 1997" released in 2, it will be the third in the "STEREO" series, which is positioned as a "private album".
In addition to the two representative songs "Updraft" and "Flame Sign" from the EP "ONE DAY" released last year, the other eight songs are all newly written songs, including a total of 2 songs.
In addition, the gorgeous specifications of the "Limited Edition" with a plastic model that is a deformed version of Yamazaki himself, which is the main feature of this work, are also released!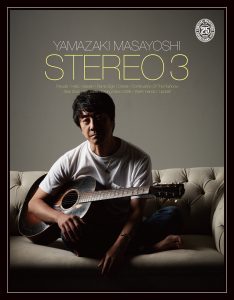 <Limited Edition BOX Photo>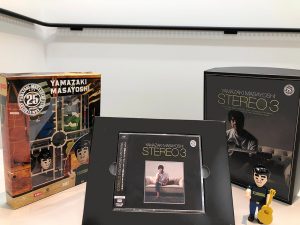 <Full production limited edition development image>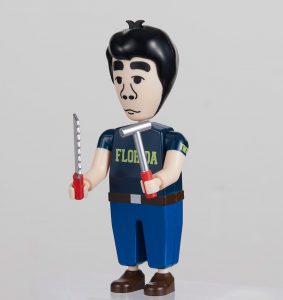 <Example of completed plastic model>
A CD and a further packaged plastic model kit are included in the special BOX with a length of 244 mm, a width of 190.5 mm, and a height of 48.5 mm.
The plastic model with a total length of about 10 cm comes with icons such as a guitar and hat as accessories, as well as tools such as a saw and a hammer, and you can freely change and enjoy it.In addition, the T-shirts worn by the plastic models are a collaboration with the fashion brand "TMT" that Yamazaki himself actually likes to wear.In addition, the plastic model package uses the scenery of the workshop where Yamazaki is actually doing DIY on the YouTube program "craft papa".
https://www.youtube.com/yamazakimasayoshi-official
Masayoshi Yamazaki's official fan club "BOOGIE HOUSE" limited edition, in addition to the limited edition, "YAMAZAKI MASAYOSHI" ONE KNIGHT STAND TOUR 2021 "" goods currently on sale, now a miniature key chain of the past album A special specification with a jacket version is also available for pre-order.Due to the limited quantity, the reception is about to end!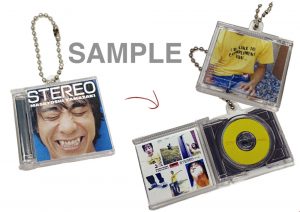 <Miniature CD key chain * Image>
* The one that comes with the FC limited complete board is the "STEREO 3" version.
[Click here for reservation]
■ Limited Edition [CD + Plastic Model]
UNIVERSAL MUSIC STORE
https://store.universal-music.co.jp/product/pdcn1928/
■ FC limited complete set [CD + plastic model + key chain][Sold Out]
Masayoshi Yamazaki Official Fan Club "BOOGIE HOUSE"
http://www.boogie-house.com
■ Regular Edition [CD]
https://store.universal-music.co.jp/product/upch20593/
[Outline of work]
Yamazaki Masayoshi
25th Anniversary Original Album
"STEREO 3"
2021.9.22 (Wed) Release
・ Limited Edition [CD + GOODS] PDCN-1928 ¥ 7,700 (tax included)
* Plastic model total length about 100 mm, special BOX [length 244 mm width 190.5 mm height 48.5 mm * Some individual differences may occur. ] Included
・ Regular Edition [CD] UPCH-20593 ¥ 3,300 (tax included) Plastic case
・ Official fan club "BOOGIE HOUSE" limited complete set[Sold Out]
[CD + GOODS + GOODS] D2CN-2954 ¥ 8,500 (tax included)
* Special BOX + "STEREO 3" miniature CD key chain
<Track>
1. "Prelude"
2. "Hello Heaven"
3. "Flame Sign"
4. "Drizzle"
5. "Rainbow Continuation" (Nippon Paint Group Theme Song)
6. "Side story"
7. "Mr. Saito"
8. "100% crying face"
9. "Warm hands"
10. "Updraft"