LIVE
Date: 2022/09/25
"Augusta Camp 2022 ~ Office Augusta 30th Anniversary ~" will be held! !!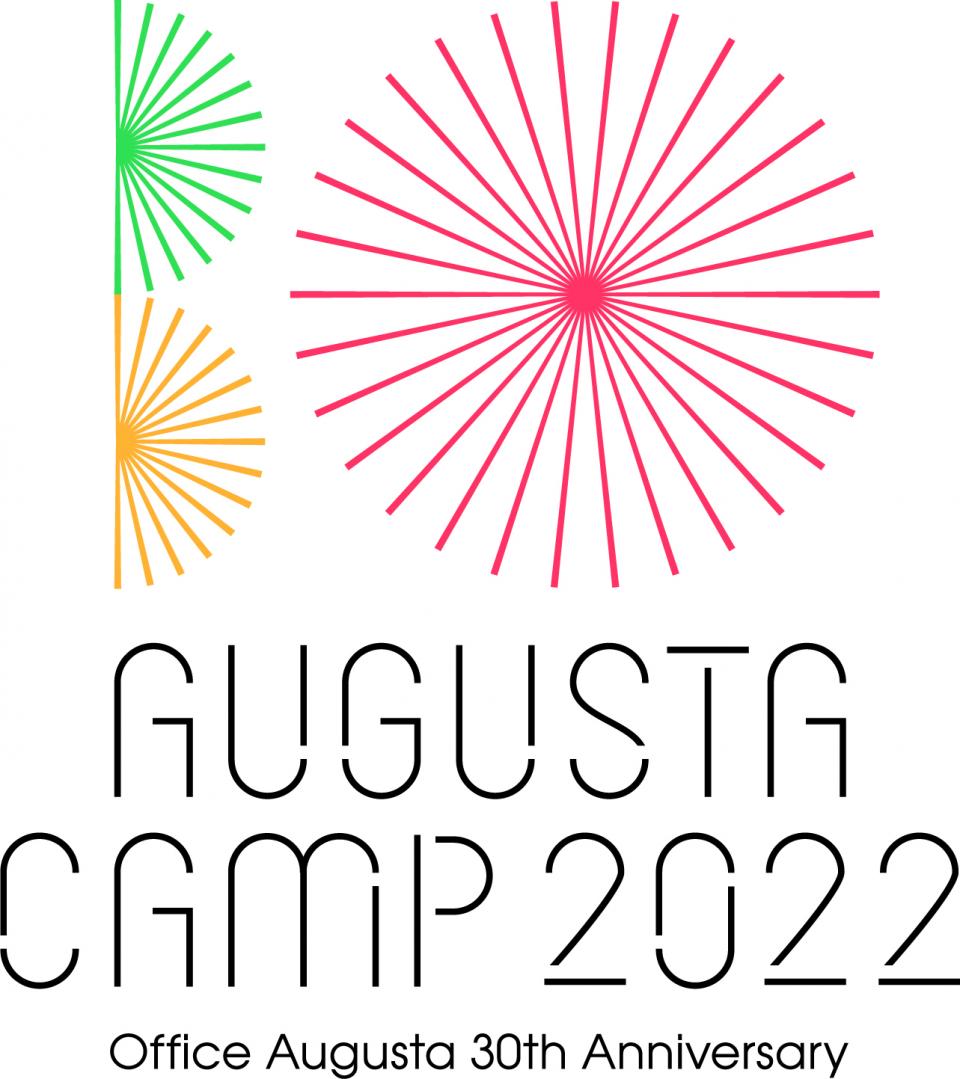 It has been decided that the outdoor event will be held for the first time in three years with an audience, and the full-length live concert will be held at the same time.
It will be the first time in seven years since 2015 that the Yokohama Red Brick Park outdoor special stage will be held, so please enjoy it at the venue!
This year, the 30th anniversary of the establishment of Office Augusta,
Called "Augusta Camp 2022 ~ Office Augusta 30th Anniversary ~"
In addition to the debut songs of the performing artists, we are looking for songs requested by fans to "want to see / listen".
We will use it as a reference for the production, so please join us!
■ Performance name: "Augusta Camp 2022 ~ Office Augusta 30th Anniversary ~"
■ Date: September 2022, 9 (Sun)
■ Venue: Yokohama Red Brick Park Special Stage
■ OPEN / START: OPEN12: 00 / START 14:00 / End 20:00 (planned)
■ Cast
Kyoko, Masayoshi Yamazaki, Sadayoshi Okamoto (COIL), Yuko Araki, Chitose Hajime, Sukima Switch, Tomoyuki Nagasawa, Motohiro Hata,
Yu Sakai, Yohei Hamabata, Takehara Pistol, Seiya Matsumuro
Opening Act: ReiRay (scheduled to appear around 13:30)
■ Augusta Camp 2022 Nice Band
Guitar / Shinichiro Fukuda, Bass / Takeshi Taneda, Keyboard / Kiyohide Ura, Percussion / Yuko Takahashi,
Drums / Yuko Araki / Takumi Ogasawara
[Ticket general release: Saturday, August 2022, 08 at 20:10]
eplus https://eplus.jp/augustacamp2022/
Lawson Ticket https://l-tike.com/augustacamp/
Ticket Pia https://w.pia.jp/t/ac2022/
Rakuten ticket https://r-t.jp/augustacamp
[Play guide advance]
It has ended
[Augusta Camp 2022 Event Information] [Fan Club Advance Reception Information] [Music Request]
Check the special official site for details such as!
https://www.office-augusta.com/ac2022/
■ "Augusta Camp 2022" eve will be held!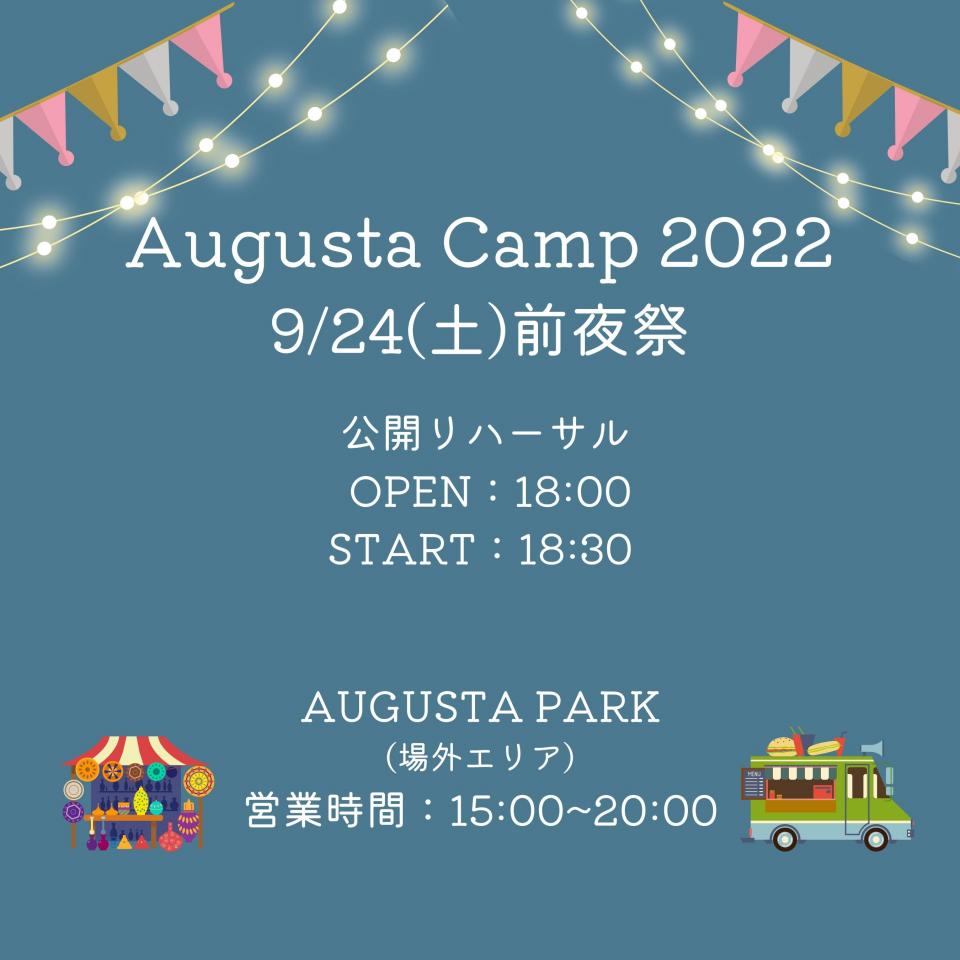 Part of the rehearsal that will be held for the next day's performance will be specially released!
In the AUGUSTA PARK (outside area), some pre-sales of goods and the Augusta cafeteria are also planned.
In addition, karaoke viewing at JOYSOUND Miruhako will be decided this year!
Enjoy the Augusta Camp eve at a hybrid venue and karaoke room!
Date: September 9th (Sat)
Public rehearsal: Meeting 18:00 / Start 18:30 / End 19:30 (planned)
AUGUSTA PARK Business hours: 15:00-20:00 (planned)
Venue viewing ticket All seats reserved ¥ 1,980
Miruhako viewing ticket ¥ 1,200
Click here for ticket information.
https://www.office-augusta.com/ac2022/ticket.html