LIVE
Date: 2021/12/23
"Masayoshi Yamazaki 50th Birthday Live Streaming" decided!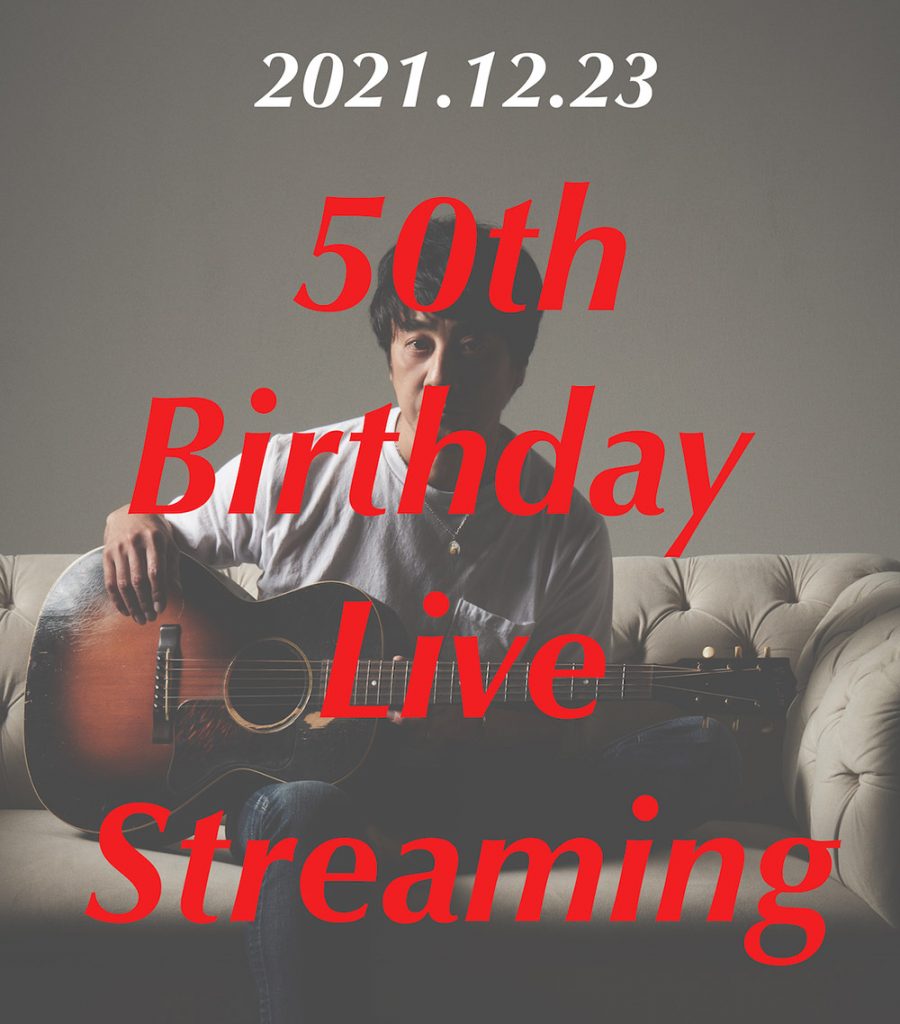 Masayoshi Yamazaki, who will turn 2021 on Thursday, December 12, 23
It was decided to hold a live stream on a memorable milestone day.
In addition to live performances, we will use the chat function to deliver content that incorporates interaction with viewers.
Please join us and watch it!
■ Date: December 2021, 12 (Thursday) 23: 19-
■ Ticket release date: November 2021, 11 (Friday) 12: 10-
■ Ticket price: ¥ 3,850 (tax included)
Eplus Streaming +
Reception URL:https://eplus.jp/yama-50th/
■ Live distribution
December 2021, 12 (Thursday) 23:19 start
(Distribution starts from 18:30)
<Archive delivery>
* Viewing period: Until 12:26 on Sunday, December 23
* Viewing from the middle: The live distribution time cannot be rewound if you watch from the middle.
* The archive will be re-delivered after the live stream, so you may not be able to see it.