DISCOGRAPHY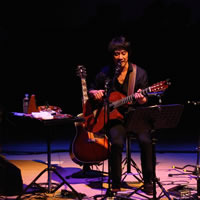 String Quartet "HARVEST" in Tokyo
Released November 2015.05.27, XNUMX
4,000yen(tax included)
DISC 1
1. illuminated by the moonlight
2. I am here
3.SWEET MEMORIES
4. coins
5. Benjamin
6. Wish upon a star
7. A Li Ga To
8. Heart letter
9.One more time, One more chance
10. Hydrangea
11. Minuet
12. Water tank
13. Swallow
14. Fireworks
15. Flowers
16. Domino
17.Fat Mama
18. Haruo
19. Englishman In New York
20. Celery
21. Let's go home
Masayoshi Yamazaki's second high resolution live recording has been decided!
Delivery of "String Quartet "HARVEST" in Tokyo" has been decided.
This is the second high-resolution distribution, and this time the high-resolution recording of the special live performance that was held at Tokyo Bunka Kaikan on May 2 of this year was recorded using the "TASCAM" product.