DISCOGRAPHY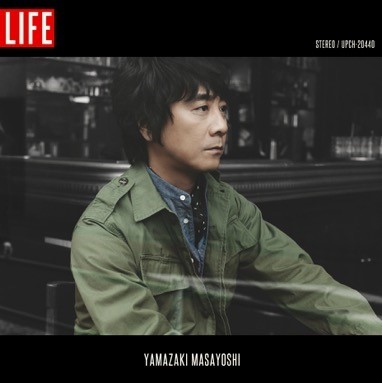 LIFE [Special Edition]
Released November 2016.12.14, XNUMX
4,320yen(tax included)
DISC 1
1. a gift
2. Pioneer
3. Terminal NTV "Burari Stopover Trip" ending theme (January-March 2016)
4.Take Me There Tokyu Hands 40th Anniversary Song "Take Me To HANDS" (Album ver.)
5. pupa
6. Light Source TV Tokyo Drama Special Kanae Minato Suspense "Waikyo" Theme Song
7. To the sky "Movie Doraemon: New Nobita's Birth in Japan" theme song
8. Polaroid photo
9. Android
10. Kagerou The ending theme for Nippon TV's "Burari Stopover Trip" (October to December 2015)
11. Lost
12. Your name
DISC 2
1. Flowers
2. Domino
3.Fat Mama
4. Haruo
5. Englishman In New York
6. Celery
It has been decided to release the original album for the first time in about 3 years since the previous work "FLOWERS".
Released on Wednesday, December 12, the title is "LIFE". This title means life, life and life. "To the sky," which became a hot topic as the theme song of "Movie Doraemon: New Nobita's Birth in Japan",
Released "Your Name" written on the theme of "Parent-child love". He has released works with the theme of family and bond. Almost all the songs on this album are recorded by playing not only the guitar but also all instruments such as drums, bass and percussion. Throughout the entire album, the work will be in line with his view of life.