DISCOGRAPHY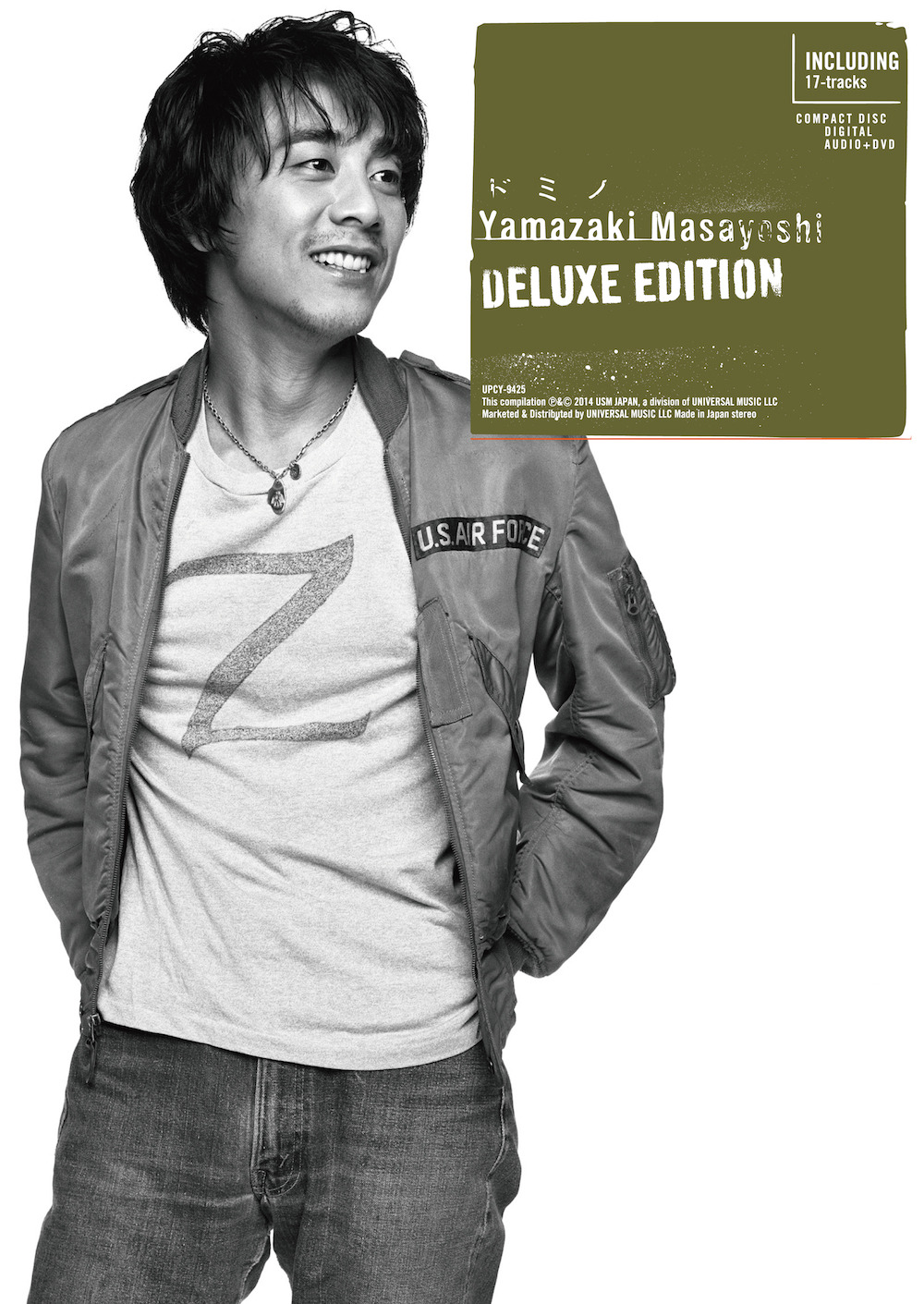 Domino Deluxe Edition
Released November 2014.10.15, XNUMX
6,000yen(tax included)
DISC 1
1. I am here (album mix)
2. Penguin
3.Me & My Mind
4. Gumshala Butterfly (album mix)
5. Least common multiple of me and you
6. Amber head wind
7. Maternity of distress
8. Waterless tank (album mix)
9. Domino
10. Sonorama
11. Monday morning
12. Does not turn around
13. Dressing
14. Let's go home
15. Gumshala Butterfly (single mix)[Bonus Tracks]
16. Waterless Tank (single mix) [Bonus Tracks]
17. I am here (single mix)[Bonus Tracks]
DISC 2
1. [DVD] YAMAZAKI MASAYOSHI TOUR 1998-1999 DOMINO ROUND THE FINAL AT KANAGAWA-KENMIN HALL
First-run limited product / latest digital remaster SHM-CD specification
Masayoshi Yamazaki, 1998 songs that were only included in the single coupling on the blockbuster original album "Domino" (released in December 12) were used as bonus tracks, and the version of the mix different from the album is the latest digital remastering of 3!
And 1998 IN1999 of TOUR 1-XNUMX DOMINO ROUND DVD!
A deluxe edition with a gorgeous booklet is also available!
◆SHM-CD: Single mix of "Turning off", "Dressing", "Let's go home" + "Gumshala butterfly", "Waterless aquarium", and "I am here" which are not included in the original album.