DISCOGRAPHY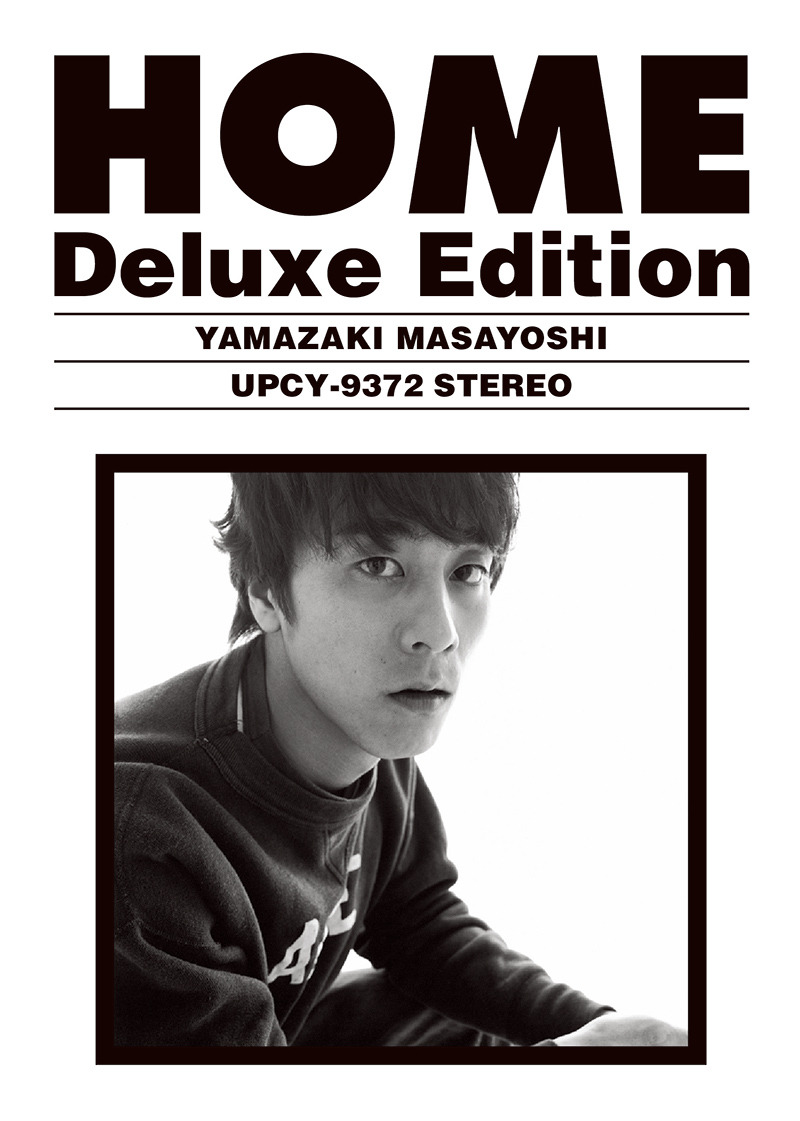 "HOME" Deluxe Edition
Released November 2013.10.16, XNUMX
5,800yen(tax included)
DISC 1
1.Fat Mama
2. Adrenaline
3. Celery
4. Benjamin
5. Screamin '97
6. Nameless bird
7. Copernicus egg
8. Our troubles
9. Lunch break
10.One more time, One more chance
11. Dream of Yasa Man
12.HOME ~Bonus Track~
13.XX Let's (from Single "Celery")
14. Rain Song (from Single "Adrenaline")
DISC 2
1. Hibana's Theme (Title Back)
2. Title back take2
3. Being illuminated by the moonlight (DEMO TRACKS ver.)
4. Fireworks theme (house of fireworks)
5. Fireworks theme (house of fireworks) part2
6. Fireworks theme (house of fireworks) part3
7. Cabbage theme (Cabbage field)
8. Cabbage theme (after cabbage field lines)
9. Hibana theme part2
10. Bicycle arpeggio
11. Bicycle arpeggio part2
12. Lunar theme
13. Cabbage theme (Cabbage steak)
14. Lunar theme part2
15.One more time, One more chance (1994 DEMO TRACKS ver.)
15. Summer with fairies
16. Lunar theme part3
17. Rain
18. Rain part2
19. Lunar theme part4
20. Fireworks theme (photo)
21. Moon's Theme (Last Makeup)
22. Moon's Theme (Last Makeup) part2
23. Fireworks theme (Hibana's diary)
24. Cabbage theme (end rollback)
25. Cabbage theme (end rollback) take2
DISC 3
1.Fat Mama
2. Nameless bird
3. Lunch break
4. Celery
5. Dream of Yasa Man
[First production limited product / Digital remaster SHM-CD specification] (2SHM-CD + DVD + 40P super luxurious booklet)
☆CD1 "HOME" (2013 Digital remastered version)
* An SHM-CD that contains "Rain Song", "×× Let's" and "One more time, One more chance (1994 DEMO TRACKS ver.)" which are not included in the original album.
☆CD2. "Moon and cabbage" soundtrack
* The first featured movie "Moon and cabbage" The whole soundtrack by the person himself, the long-awaited first CD and SHM-CD.
Also included is a demo track of the debut song "Moonlight Illuminated"!
☆DVD. 『1997.06.26 HOMEGOROSHI TOUR.at NISSIN POWER STATION』 (from 『NEXT GO-ROUND』SPACE SHOWER TV)
* Tour "HOMEGOROSHI TOUR." performed after the release of the album. The legendary transcendent live footage of Nisshin Power Station will be released on DVD for the first time!
【recorded music】
Fat Mama / Birds without a Name / Lunch Break / Celery / Yasa Man's Dream
☆ 40P super luxurious booklet
Unreleased take photo, full of hand-drawn illustrations drawn for promotion at the time.