2021.04.21 Release
Live CD "Sukima Switch TOUR 2020-2021 Smoothie" 2021.4.21 Release !!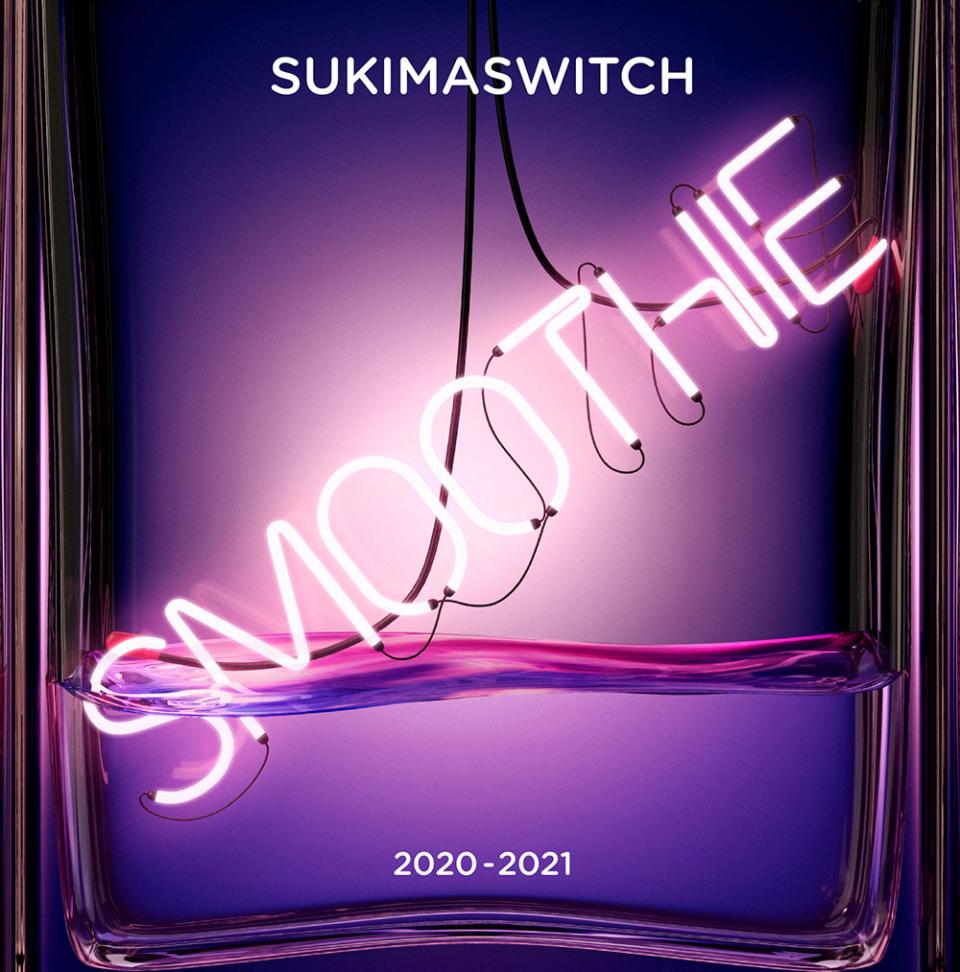 The live sound source of "Skima Switch TOUR 2020-12 Smoothie" which started in December 2020 at Nakano Sun Plaza Hall in Tokyo on December 2021 is recorded, and the CD is a collection of laughter MC carefully selected from each performance as a bonus track. Is also recorded.


◆ The digest of the live CD "Sukima Switch TOUR 4-21 Smoothie" to be released on 2020/2021 (Wed.) has been released!

The recorded songs include 17 new and old hit songs such as the theme song "Barking!" Of "Animal Elegy" (TV Asahi), the new song "Aketara" that was unveiled for the first time in the live performance, and the representative song "Kanade". In addition, a collection of laughter MCs carefully selected from all the performances is included!

● Sukima Switch TOUR 2020-2021 Smoothie LIVE CD Digest
https://youtu.be/wxx0QkFhAhg



◆ "Sukima Switch TOUR 2020-2021 Smoothie" LIVE CD & LIVE Blu-ray / DVD interlocking application lottery campaign information ◆

<Application ticket A> included in the first press of the LIVE CD "Sukima Switch TOUR 2021-4 Smoothie" released on April 21, 2020
Released on May 2021, 5 LIVE Blu-ray / DVD "Sukima Switch TOUR 26-2020 Smoothie THE MOVIE" <Application Ticket B> enclosed in the first press
By lottery from those who applied on each postcard
Special video "Sukima Switch made a smoothie! Will be presented to 100 people.
[Application deadline] Must arrive by Tuesday, June 2021, 6
[Winning announcement] We will replace the prize by sending it out.

* Please note the delivery date when using the EC site. If you reserve the LIVE CD and LIVE Blu-ray / DVD together, they may be delivered according to the late release date.
* You can apply for as many units as you like, but one postcard will be one set of <application ticket A> and <application ticket B>.
For details, please see the announcement flyer enclosed in the LIVE Blu-ray / DVD.


[Release details]
Title: Sukima Switch TOUR 2020-2021 Smoothie
Release Date: 2021.4.21
Price: ¥ 3,200 (excluding tax)
2CD: UMCA-10082 / 3


-DISC1-
M1. My note
M2.L and R
M3. Memories crawl
M4. Wish
M5.life × life × Life
M6. Revival
M7. Marine Snow

-Disc 2-
M1. Howl!
M2. Sower
M3.Hello Especially
M4. Akatsuki's poem
M5. Spiral
M6. Would you like to come for a drink?
M7.SF

-ENCORE-
M8. Christmas is coming
M9. Kanade
M10. After opening

-BONUS TRACK-
Sukima Story ➄ * MC collection
"It's not now!"
"Unfair"
"Seat belt"

-Enclosed benefits-
"Sukima Switch TOUR 2020-2021 Smoothie" LIVE CD & LIVE Blu-ray / DVD
Linked application lottery ticket included!