2021.04.14
"Barking!" Distribution release commemoration "Elegy 〇〇" posting campaign!
TV Asahi's "Animal Elegy" theme song "Barking!"
Under the theme of the program theme "Elegy creatures", we are looking for "Elegy events" that happened around you!
Those who are elected will be selected from Sukima Switch [Special !! Howl! T-shirt] as a gift !!
キャンペーン応募期間:2021年4月14日(水)21:00~2021年4月30日(金)23:59まで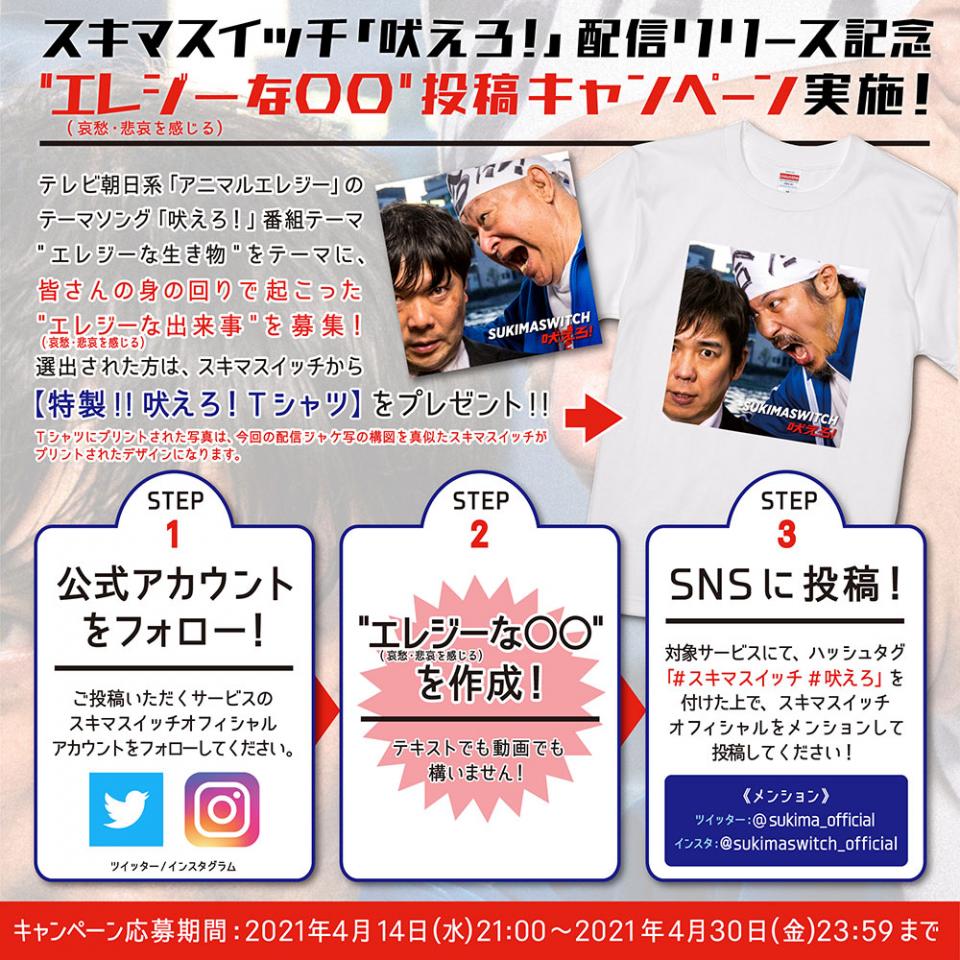 《STEP1》
Follow the official account!
Follow the Sukima Switch official account of the service you post.
twitter 
https://twitter.com/sukima_official
Instagram 
https://www.instagram.com/sukimaswitch_official/
《STEP2》
Create "Elegy (feels sorrow and sorrow) 〇〇"!
It can be text, photos or videos!
《STEP3》
Post to SNS!
In the target service, use the hashtag "#Sukima Switch #Barking"
After attaching, please mention and post the Sukima Switch official!
▼ Mention
Twitter: @sukima_official
Instagram: @sukimaswitch_official
Related posts