2022.11.18
[Official] Align #81 BEST3 with two people!My Convenience Store Championship! <Part 2> Let's do this weirdness of Sukima Switch Latest story released!
Part 3 of the popular "Best 2 together!" series!
Following the "Rice Accompaniment Championship" (#37), this time it was titled "My Convenience Store Championship", and the two members of Sukima Switch and the staff presented their favorite things that can be bought at convenience stores.
Two people at Sukima Switch decide the BEST 2 after tasting, and if the order of the BEST 3 is the same for the two people, all the products are taken home!
If you make a mistake, it's a serious battle to buy all the products!
▼ #81 Align BEST3 together!My Convenience Store Championship! <Part 2>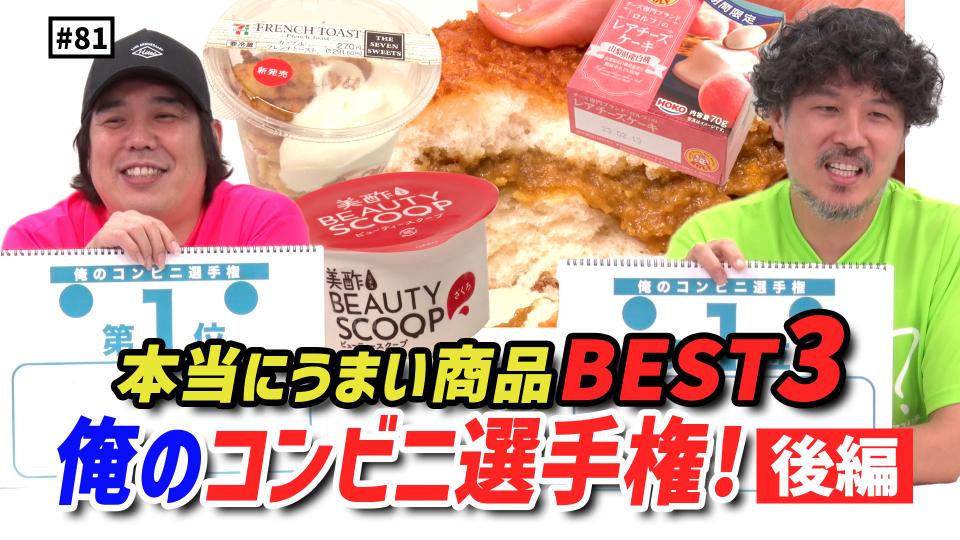 https://www.youtube.com/watch?v=DRa0deRihaw
▼#80 My Convenience Store Championship! <Part XNUMX>
https://youtu.be/1SMdSU2KZCo