2022.09.02
9/3 (Sat.) Sukima Switch "The baton has passed" goods & CD sales!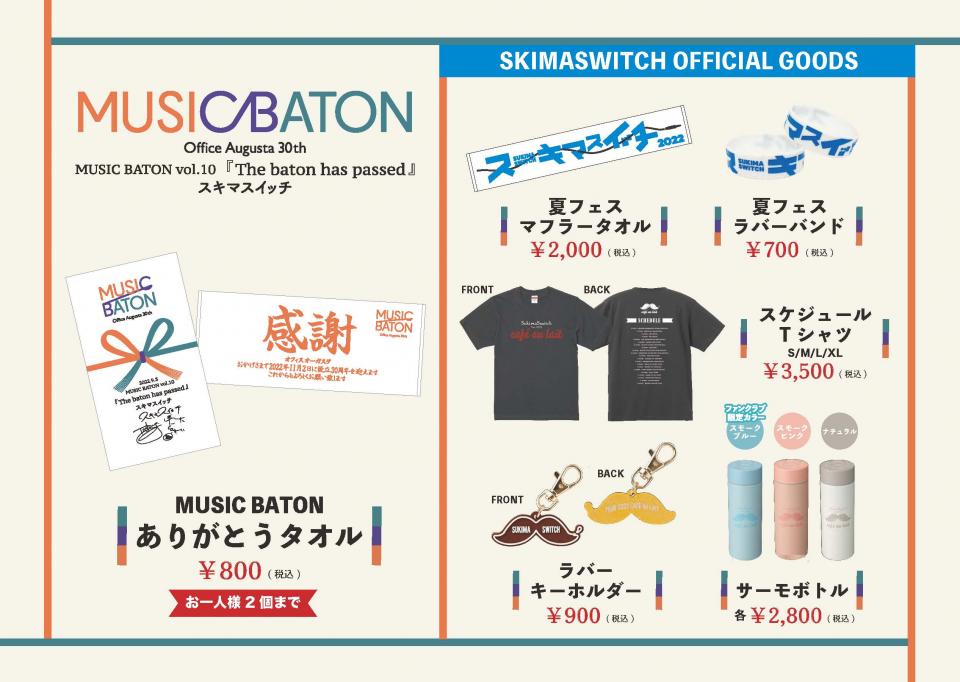 MUSIC BATON, Sukima Switch official goods, FC limited "up!!!!!!" CD will be sold at the following times.
▼Sales time
1st stage pre-sale 13:30~
2nd stage pre-sale 17:00~
Sales of both the 1st and 2nd stages will end at the start of the performance.
There will be no sales after the 2nd stage is over.Thank you for your understanding.
▼ "up!!!!!!" DELUXE version (fan club limited) will be on sale!
* Only fan club members can purchase. Please remember to bring your FC membership card.
[CD + Blu-ray] PROS-5918 ¥ 1,980 (tax included) / ¥ 1,800 (tax excluded)
Please contact our sales staff for details.
Related posts