2022.06.17
[Official] # 57 # 58 Surii-sensei!tell me!The latest story of the world of Vocaloid "Let's try this hen of Sukima Switch" is released!
Sukima Switch "OverDriver (Surii Remix)" release commemoration!
As a special guest, Vocaloid P's Surii, who was in charge of the remix, has appeared!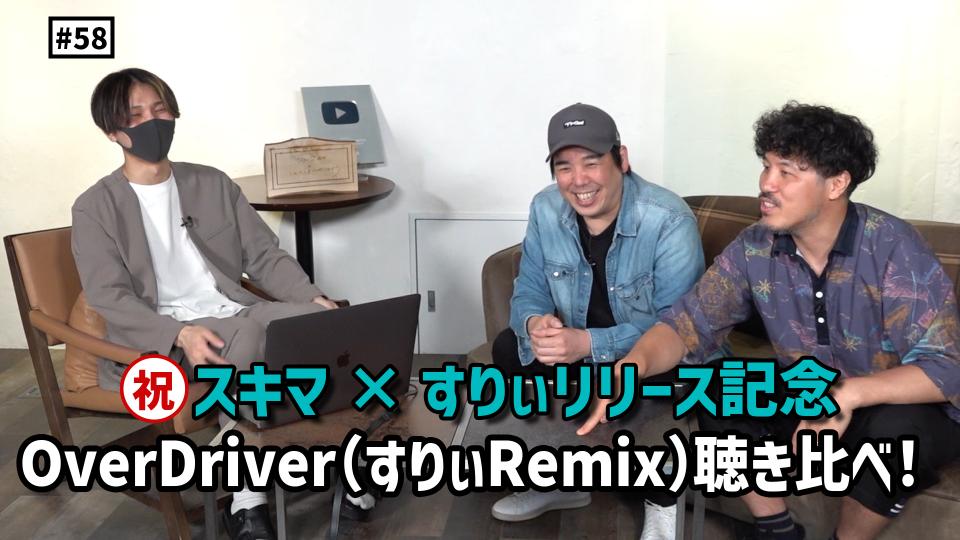 While listening to and comparing the remixed sound sources, the production method and secret stories are released!
This is a must-see valuable video for those who want to start Vocaloid from now on!
[Part 1]
https://youtu.be/6dPRZrSpQlw
[Part 2]
https://youtu.be/TSdTpofi-Q0
▼ Sukima Switch "Over Driver (Surii Remix)" Music Video
https://youtu.be/lfOAKGxEEfo
▼ Sukima Switch "OverDriver (Surii Remix Vocaloid Ver.)" Music Video
https://youtu.be/75bHlwXveQs
▼ Sukima Switch "Over Driver" Music Video
https://youtu.be/sRplsaV0Hss
▼ Sukima Switch "OverDriver" Streaming
https://sukimaswitch.lnk.to/HotMilkWE