2021.11.12
November 11th (Monday) Disk Union Nagoya store opening project "Pop-up Sukima Switch" will be held!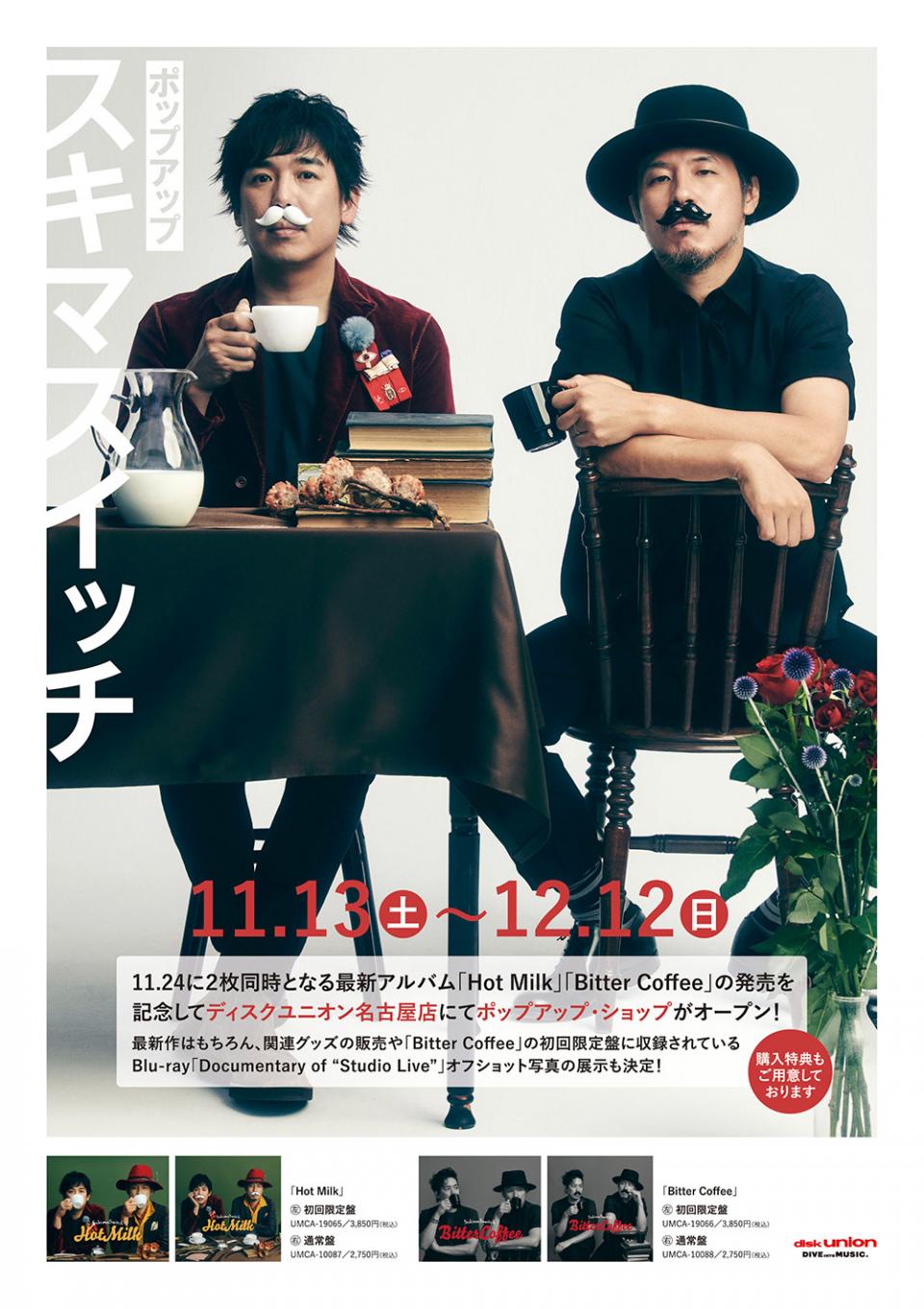 To commemorate the release of the concept original albums "Hot Milk" and "Bitter Coffee", which will be released on November 11th (Wednesday).
A limited-time pop-up shop opens in the Disk Union Nagoya store!
"Pop-up sukima switch"
■ Duration
11/13 (Sat)-12/12 (Sun)
Not to mention the latest work, it is recorded in the sale of related goods and the first limited edition of "Bitter Coffee"
Blu-ray "Documentary of" Studio Live "" off-shot photos will be on display!
<< Click here for purchase benefits! >> >>
Released on November 11th (Wednesday) Concept original album
Purchase "Hot Milk" and "Bitter Coffee" first limited edition and regular edition respectively
Get a "Hot and Bitter beard sticker sheet"!
By purchasing Sukima Switch works and related goods in the pop-up shop
Get a "special can badge"! (You can choose your favorite pattern from all 7 types)
* The number of benefits is limited, so it will end as soon as it runs out.
▼ Click here for details
https://diskunion.net/jp/ct/news/article/0/101690
Related posts