Sukima Switch will appear at the Virtual Invent Animeland Festival, which will be held for the first time in Indonesia!
Sukima Switch delivers a part of live video of "Sukima Switch TOUR 2020-2021 Smoothie"!
<Event overview>
Animeland Festival
January 2021-8, 21
Official site:
http://www.animelandfest.com/
* Sukima Switch will appear on Saturday, August 8st from 21:20 (Japan time 30:22)
* The appearance part can only be accessed from within Indonesia.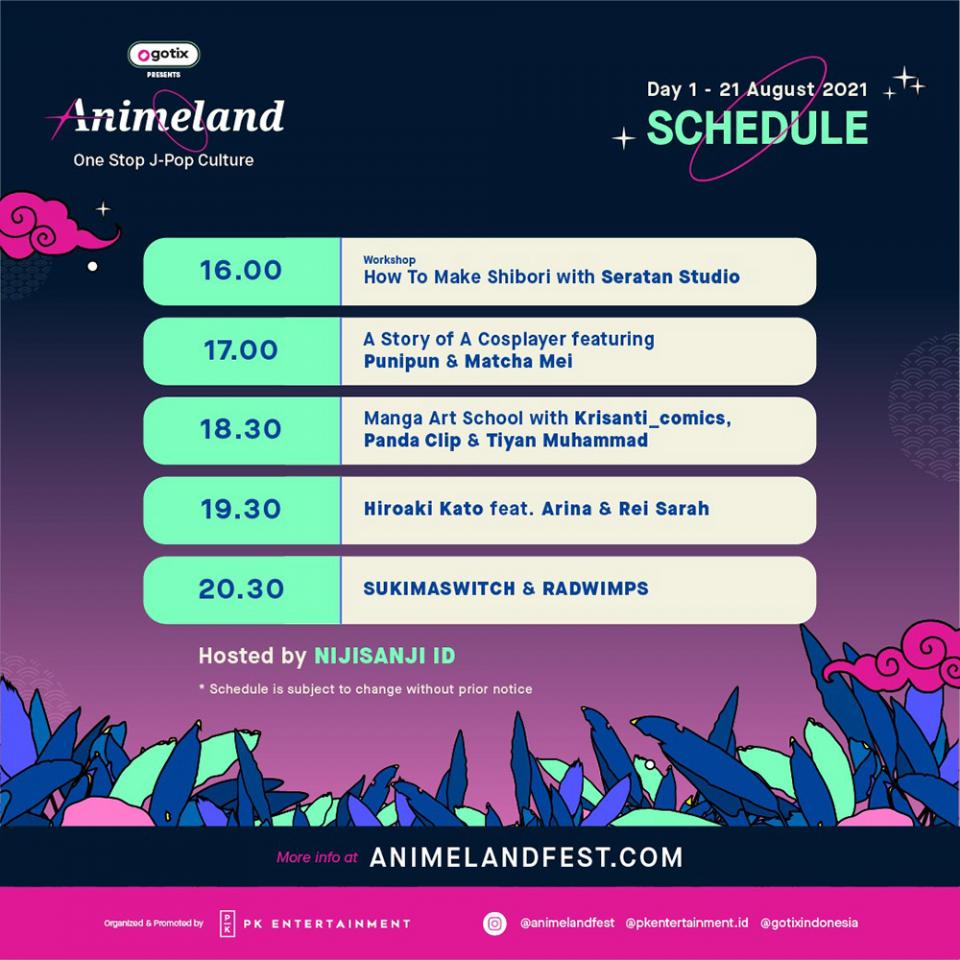 Ticket information:
Advance tickets are currently on sale at the following sites
Advance price: DR99,000 / day (Regular price: IDR149,000 / day)
February 8:
https://bit.ly/3ysY20b
February 8:
https://bit.ly/3CmfN3s
Inquiry:
animelandfestival@gmail.com
(English, Indonesian only)