"Augusta Camp 2022" eve will be held!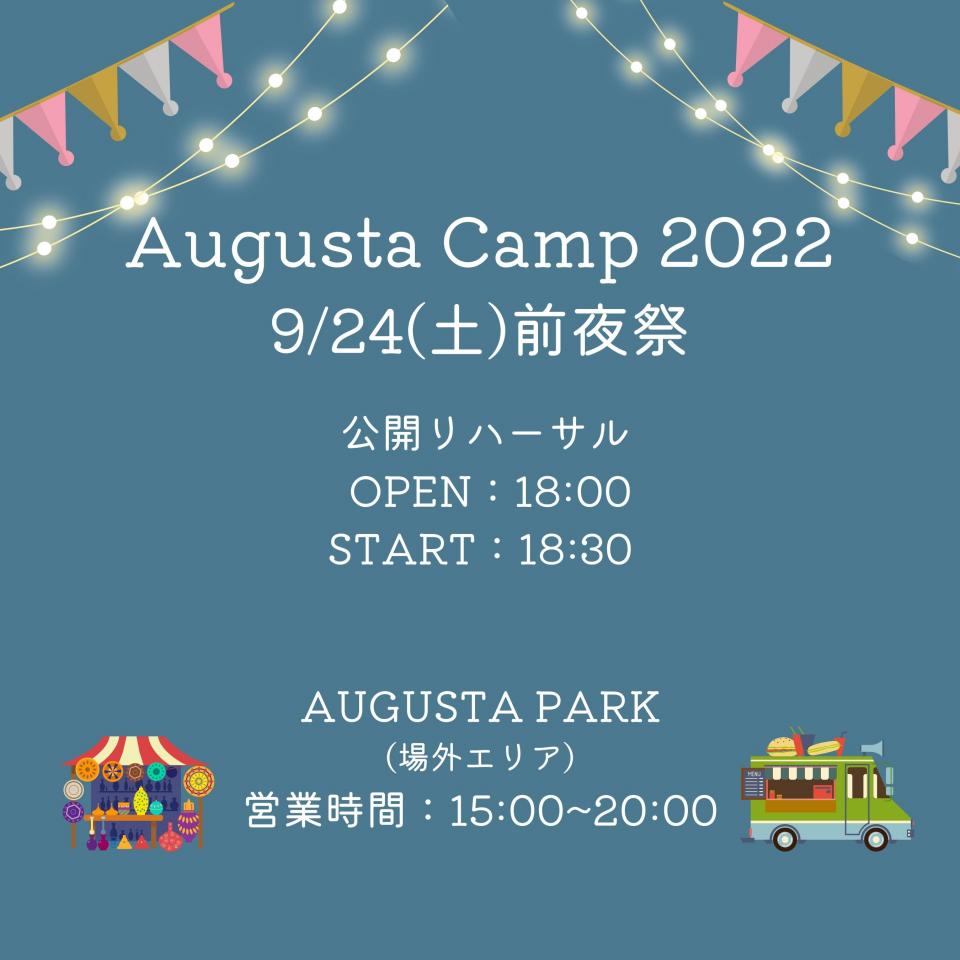 Part of the rehearsal that will be held for the next day's performance will be specially released!
In the AUGUSTA PARK (outside area), some pre-sales of goods and the Augusta cafeteria are also planned.
In addition, karaoke viewing at JOYSOUND Miruhako will be decided this year!
Enjoy the Augusta Camp eve at a hybrid venue and karaoke room!
Date: September 9th (Sat)
Public rehearsal: Meeting 18:00 / Start 18:30 / End 19:30 (planned)
AUGUSTA PARK Business hours: 15:00-20:00 (planned) 
Venue viewing ticket All seats reserved ¥ 1,980
Miruhako viewing ticket ¥ 1,200
Click here for ticket information.
https://www.office-augusta.com/ac2022/ticket.html
News