2022.12.14
Live Blu-ray "Sukima Switch 2004 First Tour 'Natsugumo Notabi' ~Japan Tour~ THE MOVIE"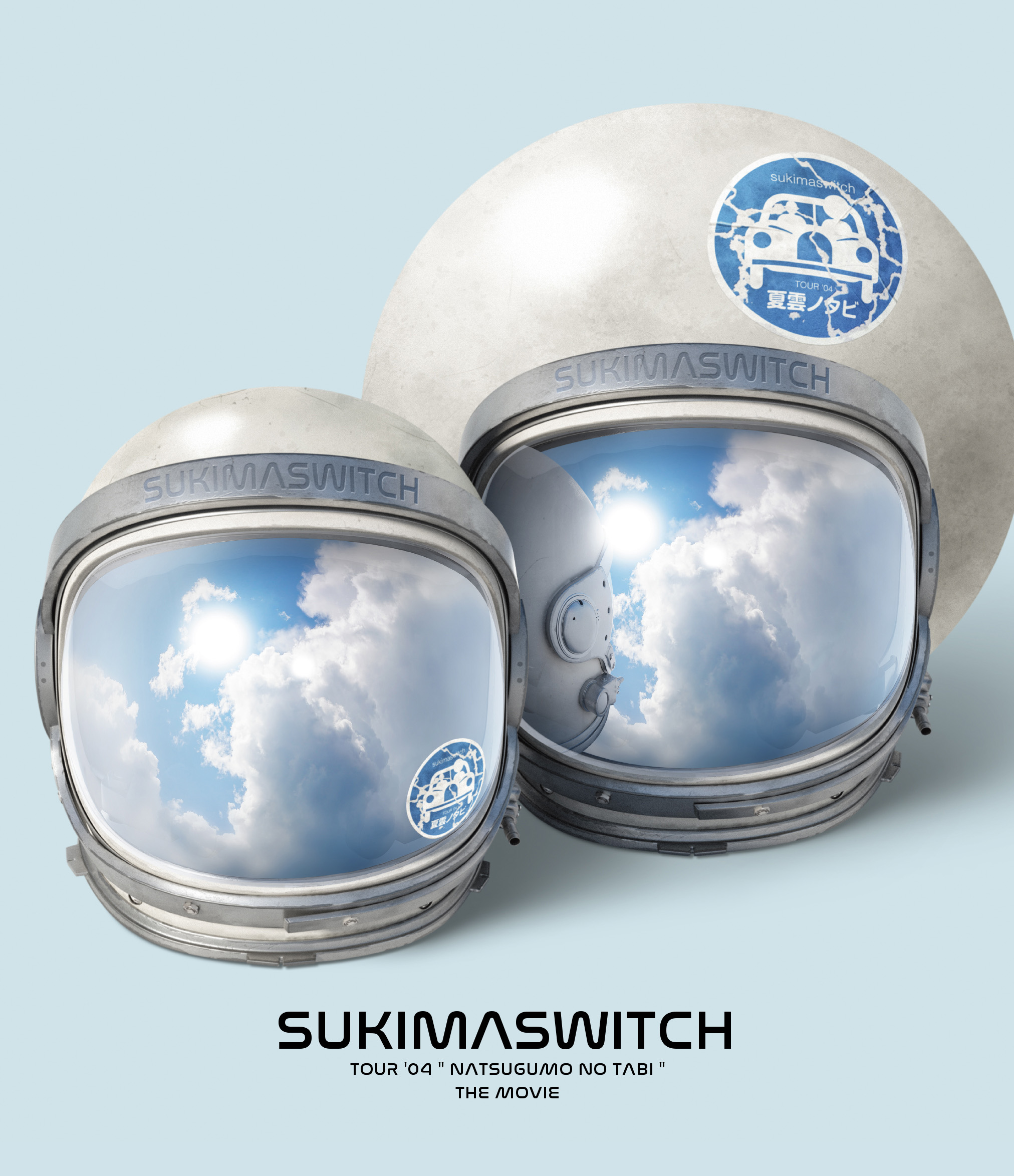 Product number: UMXA-10064 Price: 5,280 yen including tax / 4,800 yen excluding tax
[Songs]
M 1. Helix
M 2. Your Story
M 3. All About You
M 4. Melodrama
M 5. Winter whistle
M6.view
M 7. Touch the future
M 8. Kanade
M 9. Small hands
Including interview footage
(October 2004, 10 Ebisu Liquid Room)

▼ A teaser video with his own comment has been released!
https://youtu.be/JSLlOqaspQU

▼ Teaser video now available!
https://youtu.be/Eepf5skcmuM

■ "SUKIMASWITCH Archive Live Box 2004-2007"
[DELUXE board (fan club limited) BOX set]
2022 year 12month 14 Date released
<Reservation period: October 10th (Friday) 14:18 to November 00rd (Thursday) 11:3>
Format: 4 titles above (4 Blu-ray Discs) + photobook (40p) + permanent storage box
Product number: PROS-4910 Price: 25,300 yen including tax / 23,000 yen excluding tax
A permanent preservation BOX set of 2004 performances from the initial live tour held from 2007 to 4.
"Sukima Switch 2004 First Tour 'Natsugumo Notabi' ~Japan Performance~ THE MOVIE" only comes with sub-audio for this BOX set.
A luxurious specification with a valuable photo book containing photos taken from 4 performances.
▼ Click here to join the fan club
http://www.sukima-de-luxe.com/

■ CD shop first-come-first-served benefits
At the following CD shops, special benefits are available on a first-come, first-served basis for those who purchase the 12 Blu-ray works released on December 4th.
・Amazon.co.jp: Visual sheet using each live photo
・Rakuten Books: Clear file (common to 4 works, design undecided)
The number of benefits is limited.
We recommend that you make an early reservation after confirming the availability of benefits in advance.

■ About reservations at the "Sukima Switch TOUR 2022 "café au lait"" venue
For customers who have made a reservation at the CD sales booth at the "Sukima Switch TOUR 2022 "café au lait"" venue, which is currently being held, an original book cover (B2022 size) with the tour schedule of "Sukima Switch TOUR 4 "café au lait"" I will give you
Reservations may not be accepted for some performances, so please ask the CD sales staff at the venue for details.Distribution will end as soon as the benefits are gone.

News