2020.6.24
SUKIMASWITCH TOUR 2019-2020 POPMAN'S CARNIVAL Vol.2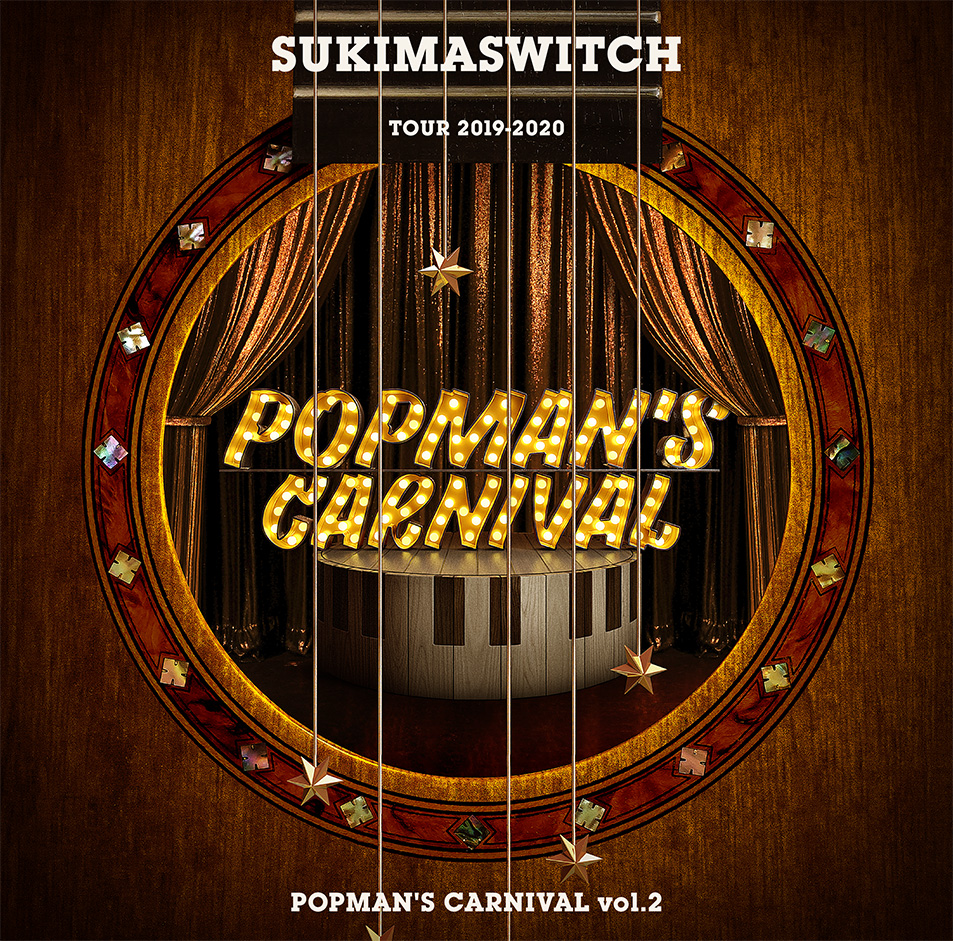 (2CD) ¥3200 / UMCA-10074/5
The live sound source of "SUKIMASWITCH TOUR 2019-10 POPMAN'S CARNIVAL Vol.2019" which started in October 2020 at Nakano Sun Plaza in Tokyo on December 2 was recorded, and the CD was carefully selected from each performance as a bonus track. A collection of laughter MCs is also included.
■Sukima Switch TOUR 2019-2020 POPMAN'S CARNIVAL vol.2 Digest

https://www.youtube.com/watch?v=FX0rsKV1IsA
DISC1
POPMAN'S CARNIVAL Theme 2

Touch the future

Guarana

Revival

Ice cream syndrome

scarlet

youth

Zlatina Luca
DISC2
Christmas is coming

Andersen

Winter whistles

Star container

Beautiful

Sphere Feather

Pearly! Pearly!

Best boy

Ah Yeah !!
"Sukima's story ④" (MC collection)

Tar-kun's work

Please listen! "Roll Panna" with the gap switch

Circular board

I'm shining ass

Crab or you
*Please note that the order of songs may change.