News
Hibiya Noon one-man will be held for the first time as a band on July 7nd (Sun) next year!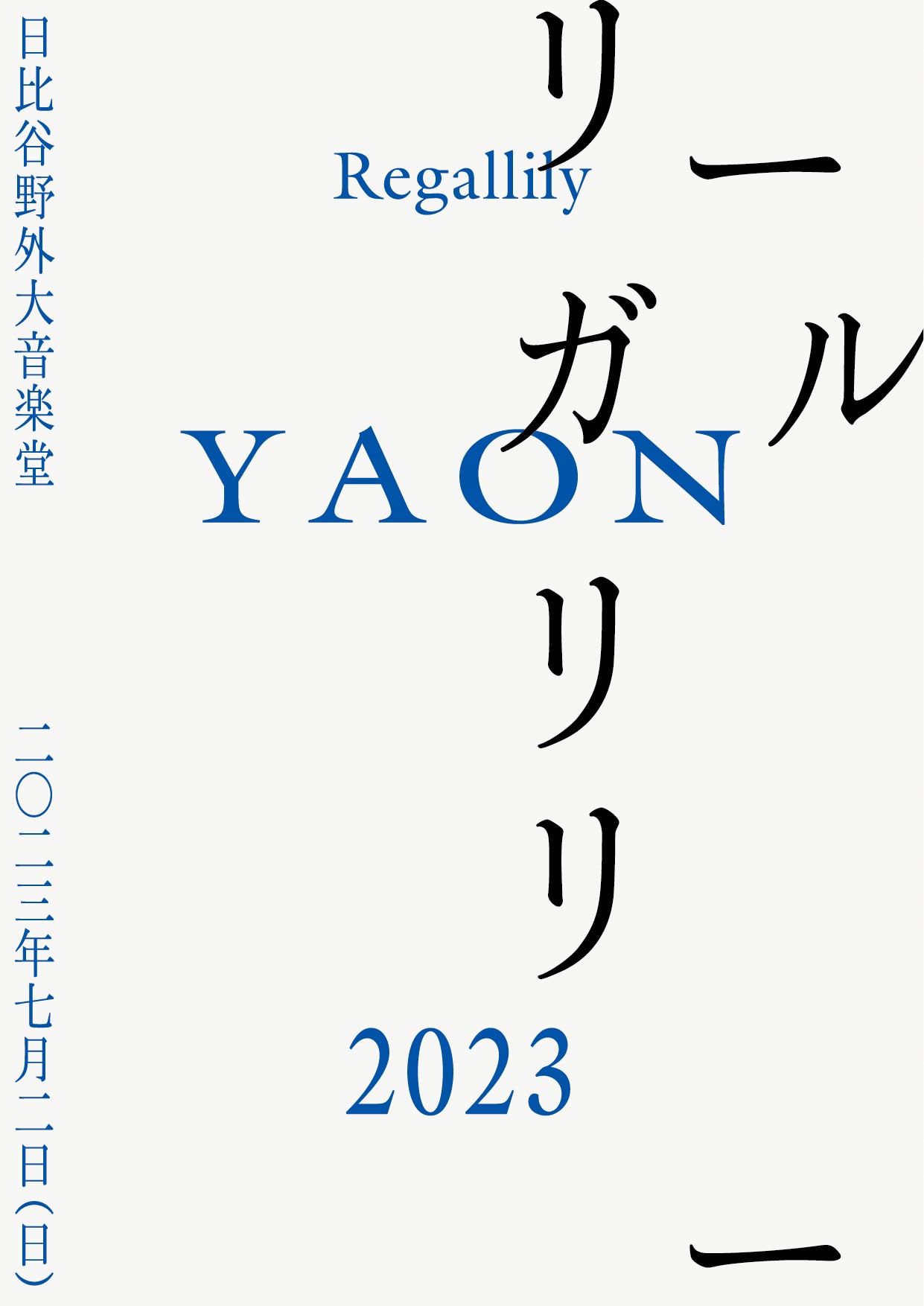 "Regal Lily YAON 2023" will be held at Hibiya Outdoor Music Hall on Sunday, July 7, 2 next year!

July 2023 is the 7th anniversary month of Regal Lily under the current system.
This Yaon performance will be the first outdoor one-man live for the band.

From 22:00 today, the official website pre-sale will start!
Don't forget to apply!


[Outline of performance]

"Regal Lily YAON 2023"
Date: May 2023, 7 (Sun)
Venue: Hibiya Open Air Concert Hall
Open 16:30 / Start 17:30
Ticket: Reserved seat ¥5,500-(tax included)
※ Rainy weather and stormy weather canceled

<Official HP advance>
https://w.pia.jp/t/regallily-yaon23/
Reception period: November 11th (Thursday) 17:22 to December 00th (Sunday) 12:4

Contact: SOGO TOKYO (http://www.sogotokyo.com/)

【member comment】

<Vo.Gt. Takahashi Honoka>
The first time I went to the Hibiya Open Air Concert Hall was when I was in high school.
The rhythm of strides in the direction of the sound in a large park.From that point on, I thought it was music.
I hope this day will be the same.
Standing on Yaon's stage was the first dream that came to my mind when I formed the band.
I'm really looking forward to it.thank you!

<Dr. Yukiyama>
Yahoi, Yahohoi!
Another tomorrow, another tomorrow, one step at a time, and before I knew it, a long time had passed.It happened naturally because there had always been a vague and certain expectation.The one answer came walking towards me, so go ahead and grab it!It seems to sayI believe that there is a song that is completed in a place with history.Also, I think that there is something that can be born with many people in a big place.Come on, everyone!Hope to see you in Noon!

<Ba.Umi>
As a band, it was one of our dreams to have a one-man live at the Hibiya Open Air Concert Hall.
It is a challenge, an answer, and a resolution for us to be able to realize it at this timing.It feels like a big deal.
I want many people to see the band called Regal Lily that we have nurtured with great care.
I can't help but look forward to how far the three of us can fly the sound of the sky, the wide stage, and the audience seats all to ourselves as we move into summer.
Let's make it a special time, each other.