Disks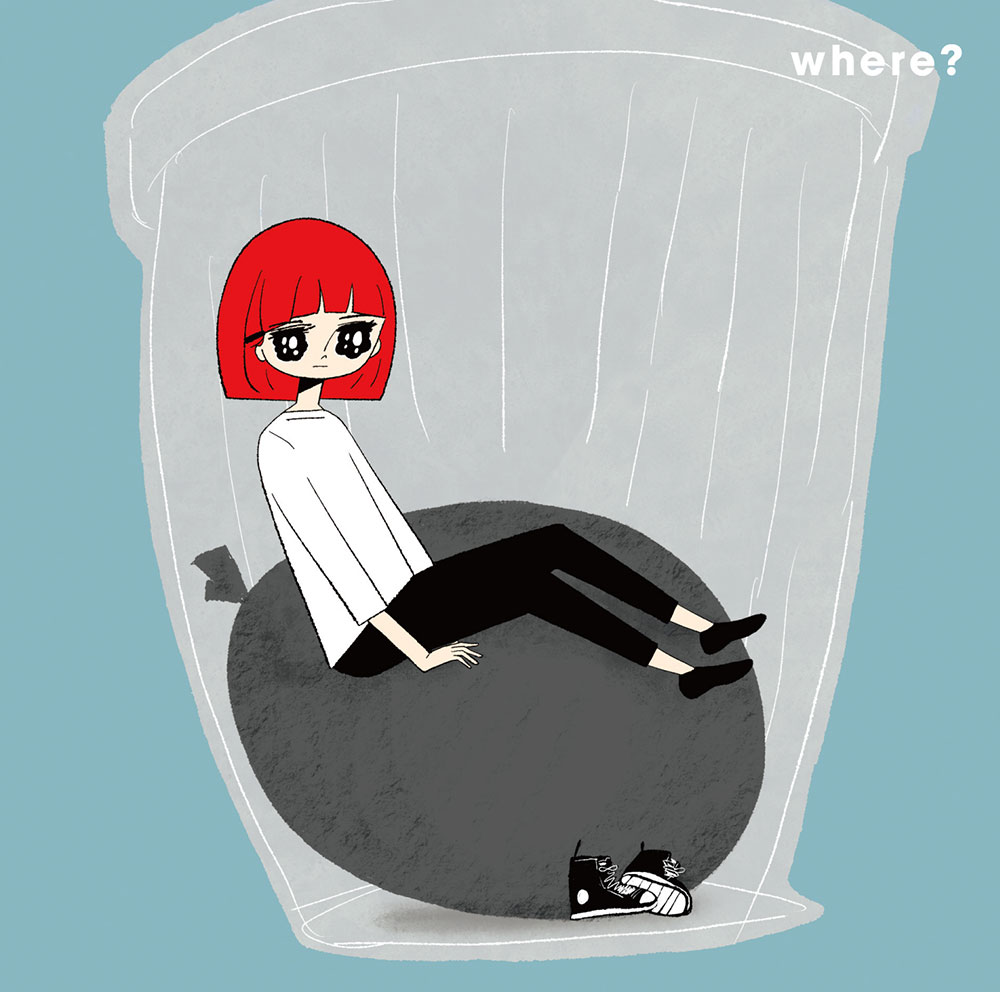 | Mini Album
Where? (First Press Limited Edition/CD+Blu-ray)
《Click here for CD reservation purchase》
https://kmu.lnk.to/xnS98Z

《STREAMING/DL》
https://kmu.lnk.to/where

■First Press Limited Edition (CD+Blu-ray)
¥3,300+tax / KSCL-3437~8
* Bonus video "Live House Tour 'Machi no Hoshi' Live at Shindaita FEVER 2023.4.21" QR code included (viewable until the end of November 2023)

[CD]
1. Youth
2. Haiki
3. Liner
4. Control Tower Boredom
5. Killer Tune

[Blu-ray]
"C and Living Things" Live at Nakano Sunplaza 2022.2.8
1. 1997
2. Kireina Oto
3. Firefly hunting
4. Planet trash
5. St. Anger
6. Rickenbacker

"Light Trap Trip" Live at Zepp DiverCity 2022.7.5
7. I don't fight
8. The swing
9. Johnny
10. 9mm flower
11. Alchemilla
12.GOLD TRAIN
13. Beyond the classroom door
14. The end of the world

■Purchase benefits by store
・ Amazon.co.jp (EC shop): Mega jacket
・ Seven Net Shopping (EC shop): Can badge with jacket design
・Rakuten Books (EC shop): Original A4 clear file
・ Support store benefits: Jacket design sticker
* The bonus design will be announced at a later date.
* Support shops will be announced later.