Tomoyuki Nagasawa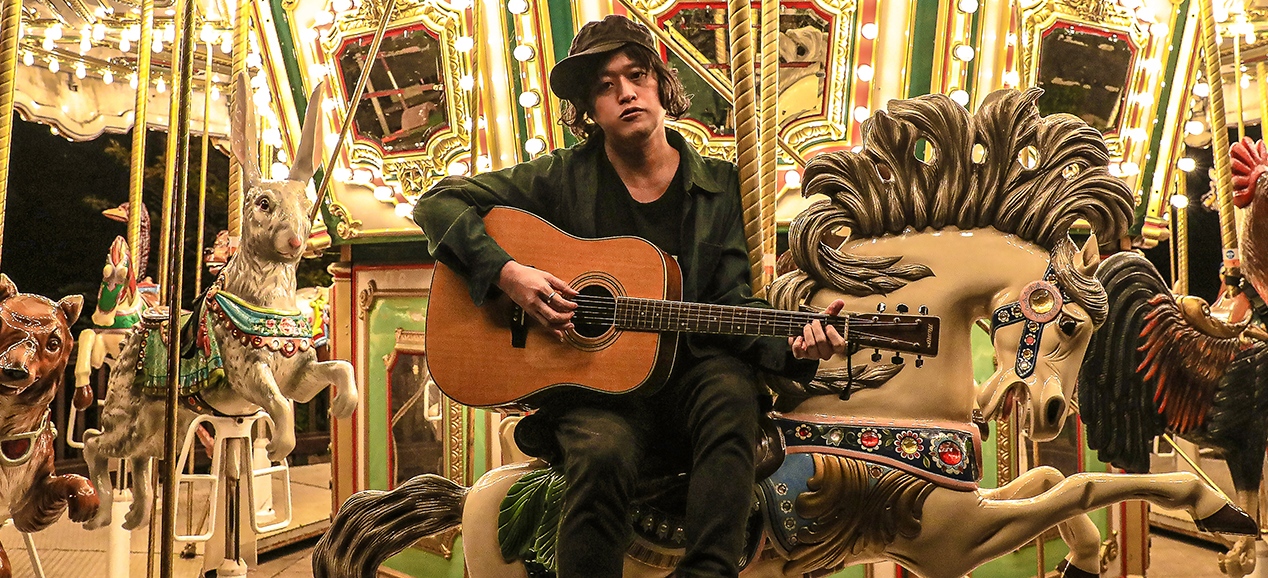 PROFILE
August 2006, 8 Made a major debut from R and C Ltd. with the single "Bokura no Kagayaki".
His first full-length album "JUNK LIFE" released in April 2011 became very popular in various places, and the range of activities expanded at once.
On April 2017, 4, the anthology album "Archives # 12", which summarizes the 10th anniversary of their debut, was released.
In 2019, he released two works, an acoustic mini album "Soul Seller" and a band sound mini album "SLASH", and after 2, "blue guitar" "climax" "in the middle of the wide sea" "March" We are energetically performing such as active distribution release of "No Kaze" and live distribution live.

In parallel with his solo activities, he is also active as AL (Sohei Oyamada x Tomoyuki Nagasawa x Hiroshi Fujiwara x Daiki Goto).In recent years, he has been constantly distributing live concerts and releasing songs, and on March 2021, 3, he held "Tomoyuki Nagasawa BAND LIVE 7" at Ebisu Liquid Room.From May of the same year, "Sheep Cloud", "Dangling Song", and "Shukairo" were released for 2021 consecutive months.In August, the 5th anniversary of his debut, he released his 3rd album "LIVING PRAISE".