Kano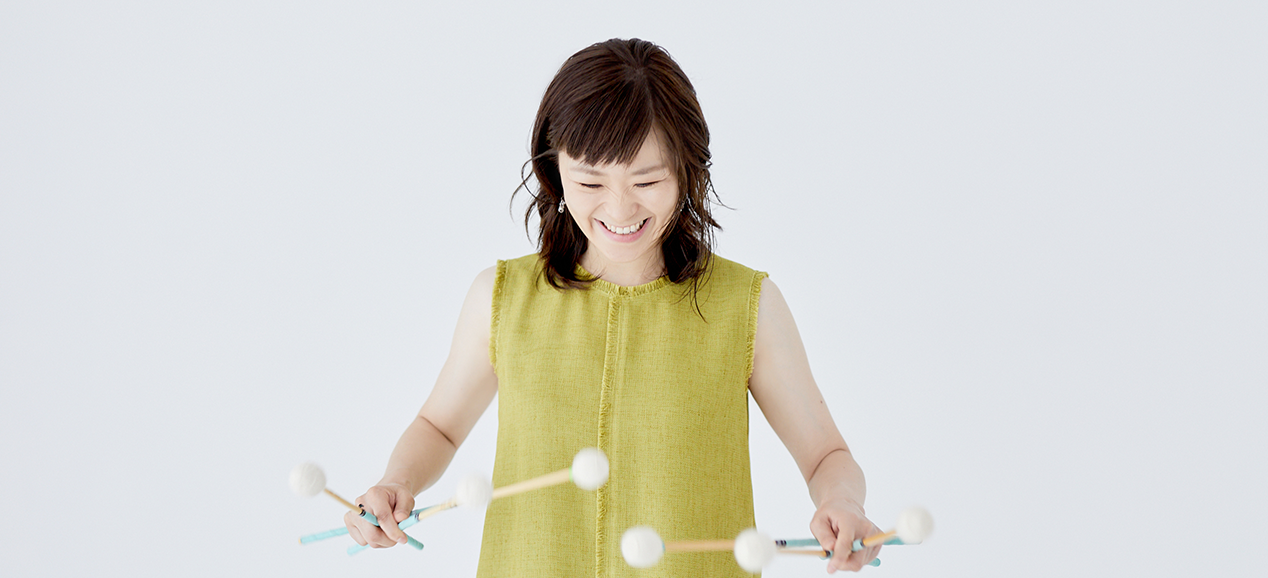 PROFILE
Born in Ogaki city, Gifu prefecture.
Started marimba from the age of 7.
Graduated from Aichi Prefectural University of Arts Music Department, Department of Instrumental Music, Percussion Instrument.

While in college, three sisters, my childhood friend, formed a marimba and piano ensemble group "Rin". Released 3st album "Rin" and performed concerts all over Japan, mainly in Tokai region.

In 2003, her sisters started to perform at the Marimba Duo in earnest, and in 2007, she won the 3rd Belgian International Marimba Competition Duo category and was awarded the Special Jury Award.
A concert as a guest artist at the 4th Belgian International Marimba Festival.
Since then, he has performed at numerous concerts both in Japan and abroad.
Received the Gifu Prefecture Ogaki Citizen Award in 2008. Through the performance of marimba, he also acts as an exchange ambassador.
On September 2015, 9, "Kigi no Koe ~ marimba Augusta songbook ~" was released from ATSUGUA RECORDS. With Hiroshi Kawamura (alosotimu) as the sound producer, Masayoshi Yamazaki, Chitose Hajime, Sukima Switch, and Motohiro Hata's masterpieces have been colorfully rearranged to create a song that brings out the tones of the marimba.

In addition to the solid expressiveness rooted in classical music, the thrilling tone that reflects the scene freshly, and the warmth and strength of the wood played by the marimba instrument are a must-see performance.