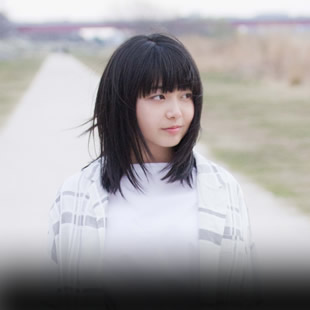 HaiRi
Birth: January 2000, 1 8cm
Born in Nagasaki City, Nagasaki Prefecture.
In the summer of the third year of middle school, the first live, in the first year of high school, Tokyo, Osaka, Fukuoka, Nagasaki had a successful tour, it will be introduced in the top news article of Yahoo.
A singer-songwriter who has received a great deal of attention from various fields, such as the use of music for the Kyushu Electric Power CM song and TV program ending song, as well as requests for event appearances and special features on TV programs.
A life-size message with an emotional voice fascinates the listener.
2018.2.7




HaiRi "Future bud"
2018.2.7




HaiRi "Start Line"
[LIVE information]

■ "Bleezin'#02"

Starring: HaiRi Okayuka Reon
Venue: Shimokitazawa Sorachi
Date: May 5th 27:19
Open 19:00 / Start 19:30
Price: Advance/¥2,000 Same day/¥2,500 (separate drink fee ¥600)

[Reservation method]
●Fuji Sorachi mail reservation only (first-come-first-served basis/with reference number)
Reservation acceptance starts: April 4 (Wednesday) 24: 18 ~
Sorachi Sorachi yoyaku@fu-chi-ku-chi.jp
Please specify the desired performance name, date and time, name, number of sheets, and telephone number.


【Media information】

<RADIO>


<TV>

■Bye! 15th Anniversary Special "Start Line"
May 2018, 5 (Sat) NIB Nagasaki International Television Broadcast 19:10-30:11
Nagasaki local

NIB's campaign "Yarubu! Genki Declaration" started in 2003 with "Let's make Nagasaki energetic!", a campaign loved by the citizens of the prefecture that continues for 15 years. The campaign song is also attached to the citizens of the prefecture.
The first documentary program related to campaign songs is broadcast.